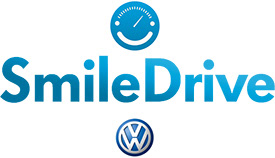 Make every drive more fun with a passive connection between your Android device and the bluetooth in your car. :)
I led the creation and conception of SmileDrive. We wanted to track trips and came up with the notion that when you turned on your car and connected to bluetooth, your trip would begin. When you turned off your car, severing the bluetooth connection, your trip would end. 
Eventually, that concept evolved to become an incredible tool that's designed to work with any car, even if it's not a Volkswagen. When a driver starts his car, the app activates in the background and tracks until the vehicle is switched off. At the end of each drive, the driver receives a Smile Score that sums up everything that happened on the road, including the route, distance, time, and weather.
SmileDrive is part of Google's Art, Copy & Code initiative, which aims to help shape the future of advertising with new forms of expression and brand engagement.