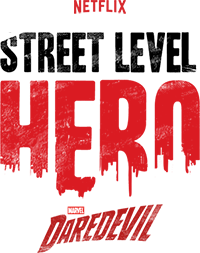 In addition to the North America and Global banner ad campaign, we developed a highly immersive and dynamic YouTube Masthead. Daredevil is a lawyer by day and vigilante by night. So we changed his costumes for the appropriate time of day. We revealed the anticipated red suit at the peak of YouTube's traffic. As fans drop further into the streets, they watch the exciting trailers and then a beautiful street scene. After the videos play out, the scene becomes interactive with easter eggs from the show. Using YouTube videos throughout the ad saved valuable data. We cleverly cropped the videos to make them appear more immersive.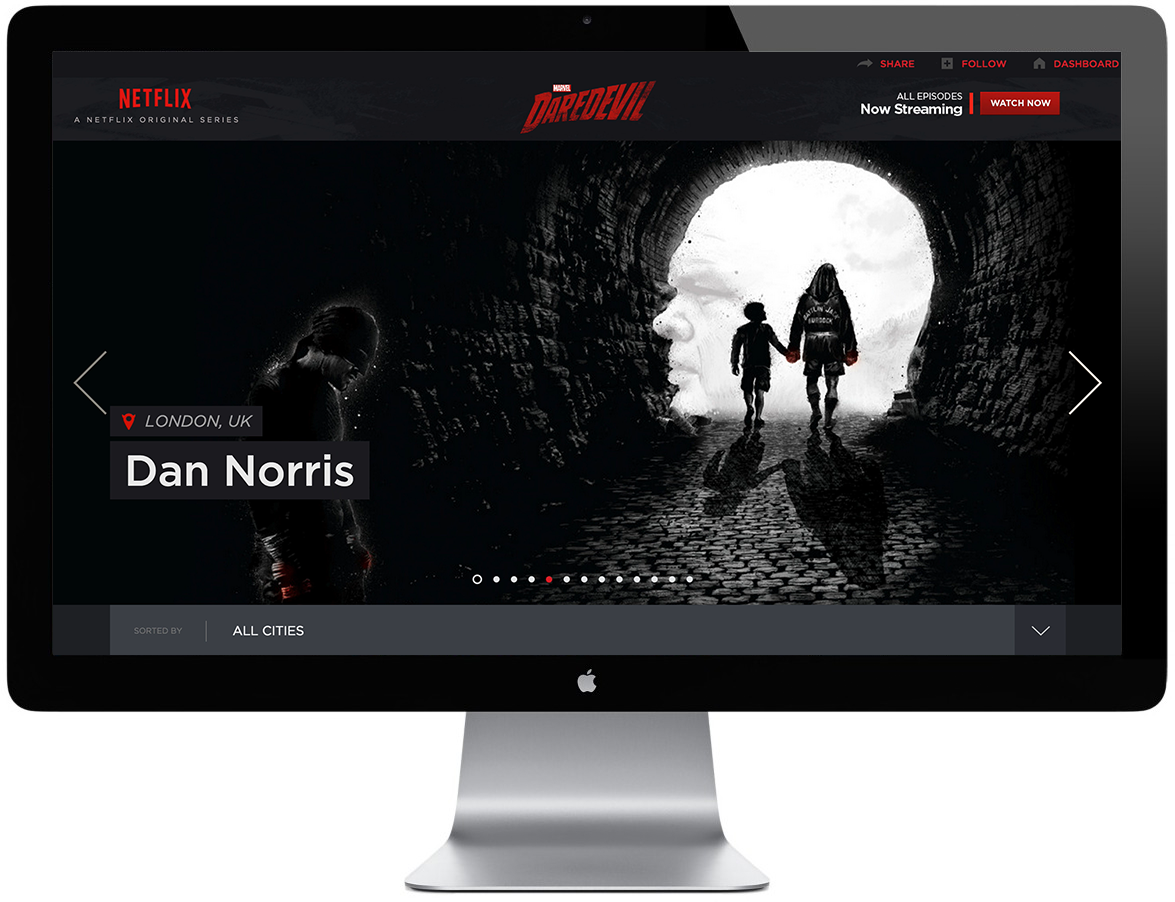 The street-level campaign expanded globally in a massive social mural experiment. We worked with 12 international street artists to create 12 pieces of custom art to promote Daredevil. The art appeared in outdoor locations around the world and was featured in a custom Tumblr. Fans who find the art can tag it #daredevilart in their Instagrams and see their photo featured as content on the site. 
Participants included: LA - devNgosha, SF - Brian Barneclo, NYC - Joe Quesada, Chicago - Indie184, Sydney - Wonderlust & Askew One, Guadalajara - Charquipunk, Mexico City - Neuzz, London - Daniel Norris, Paris - Mambo, Berlin - Polina Soloveichik, Copenhagen - OKOK  and Toronto - 123Klan 

The ongoing social campaign featured tons of custom content—all geared towards showing fans that Daredevil as a complex, gritty and emotional hero worth watching. Now they can not wait for Season 2! These Marvel Daredevil theme posters are an example of the custom content.