Virginia Tourism wanted to celebrate 4 decades of "Virginia is for Lovers" branding. There's no better way to let everyone take part in the celebration than to remember all of the great memories created in Virginia over those 40 years.
We created a site that allowed folks to create a digital postcard using their favorite Virginia Memory and then send it to a loved one physically in the mail. 
We
automated the process and added
 decade-appropriate effects to every card then had it fullfilled using variable-data printing for a reasonable postal price.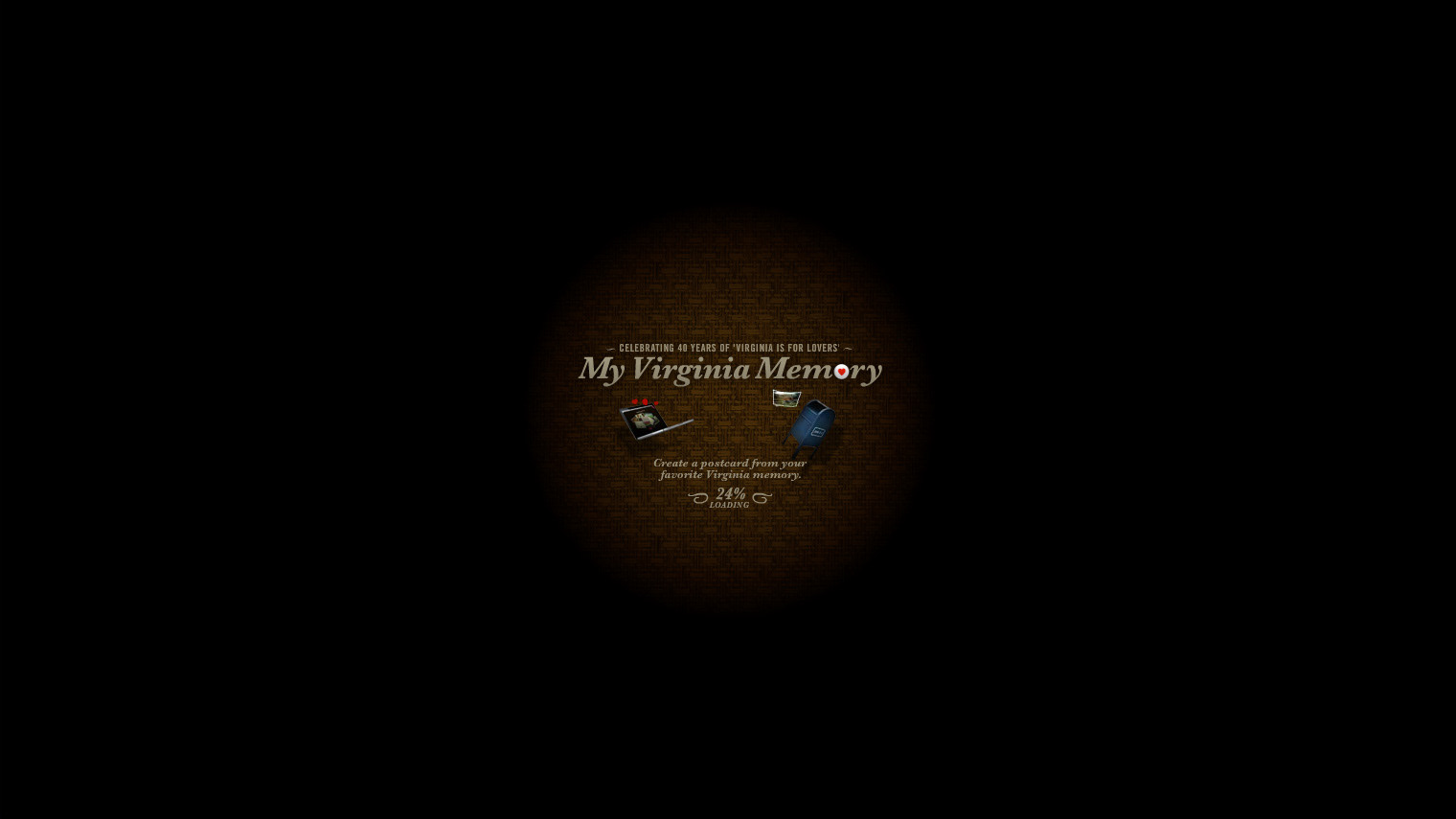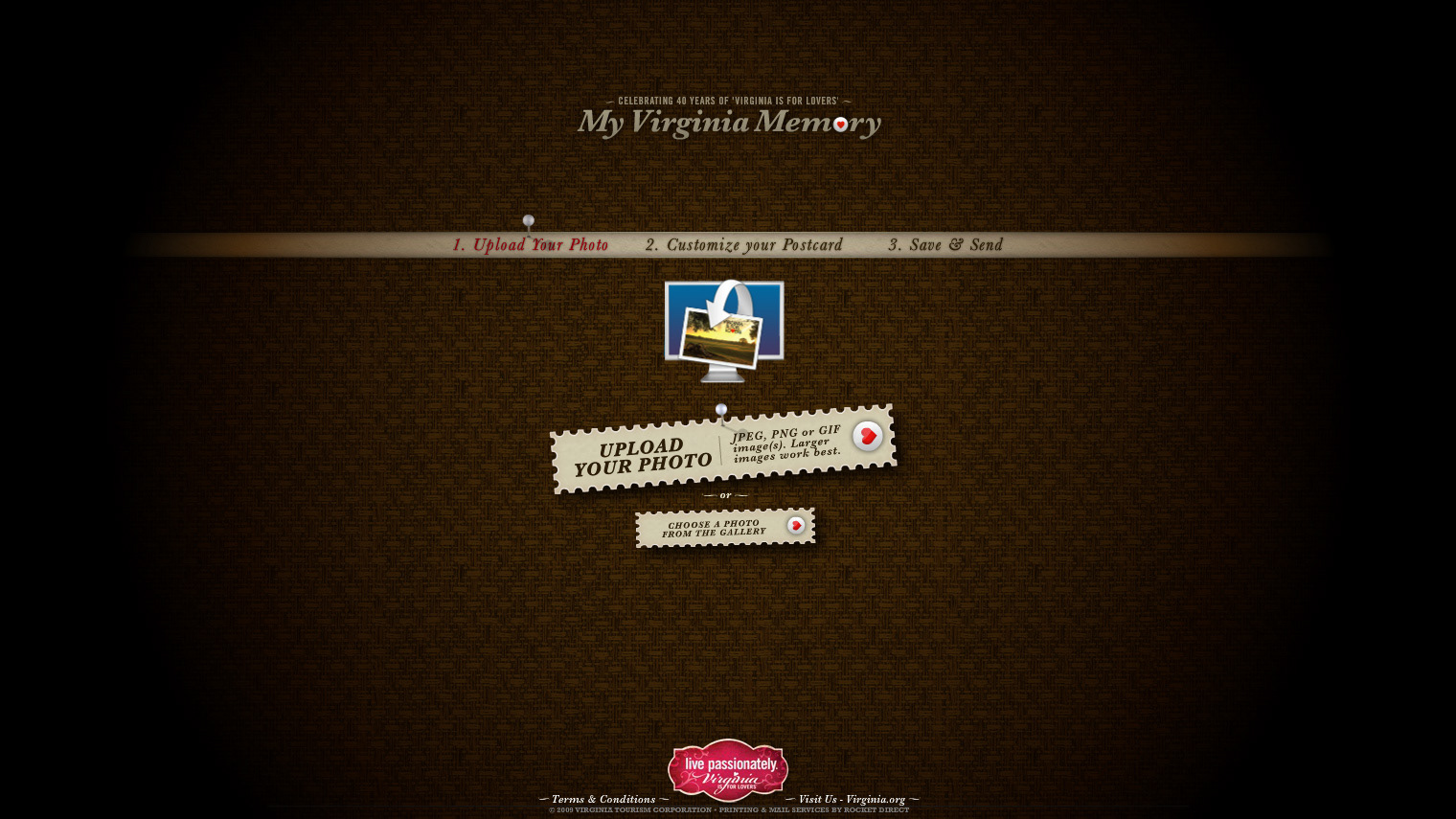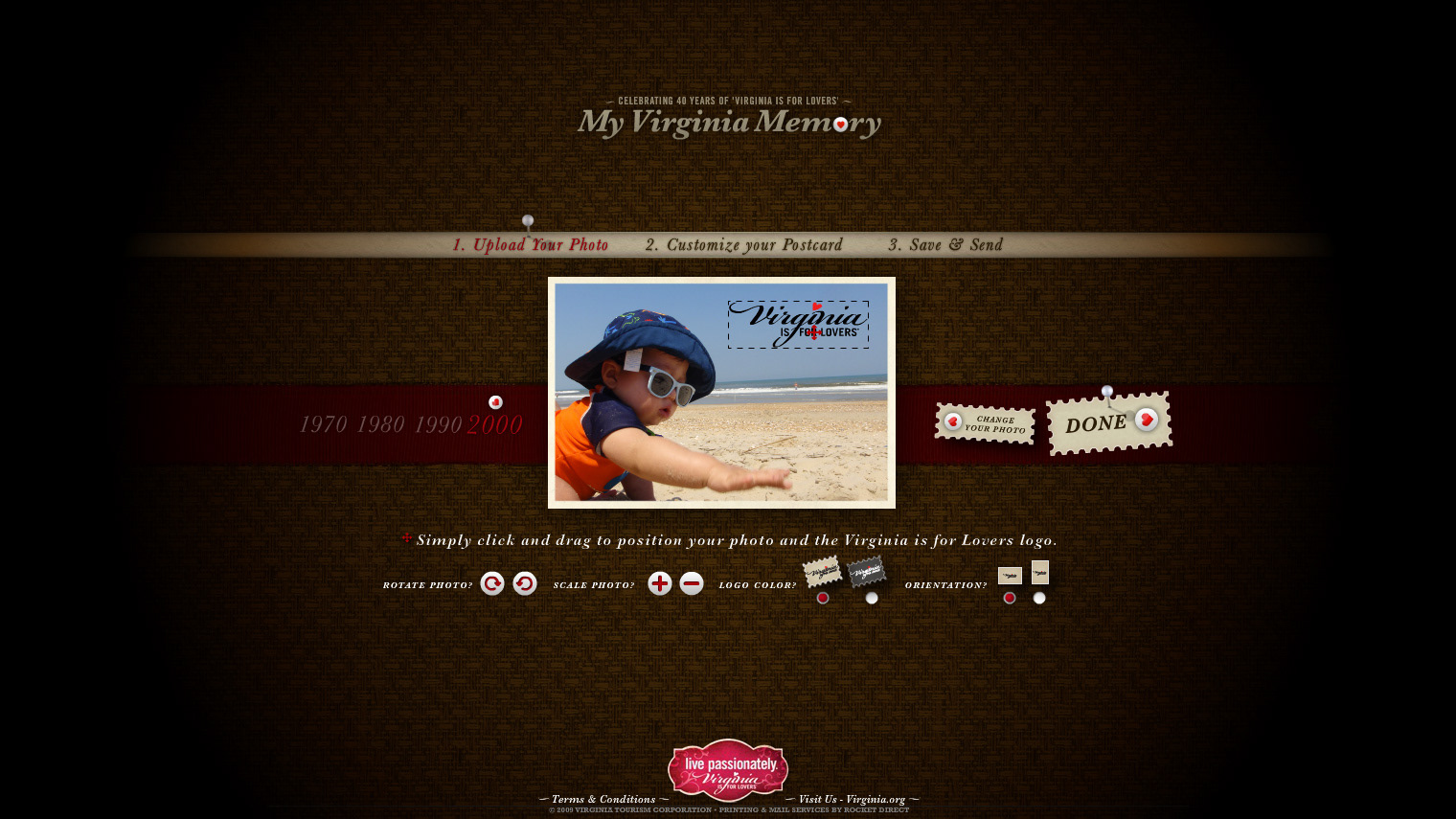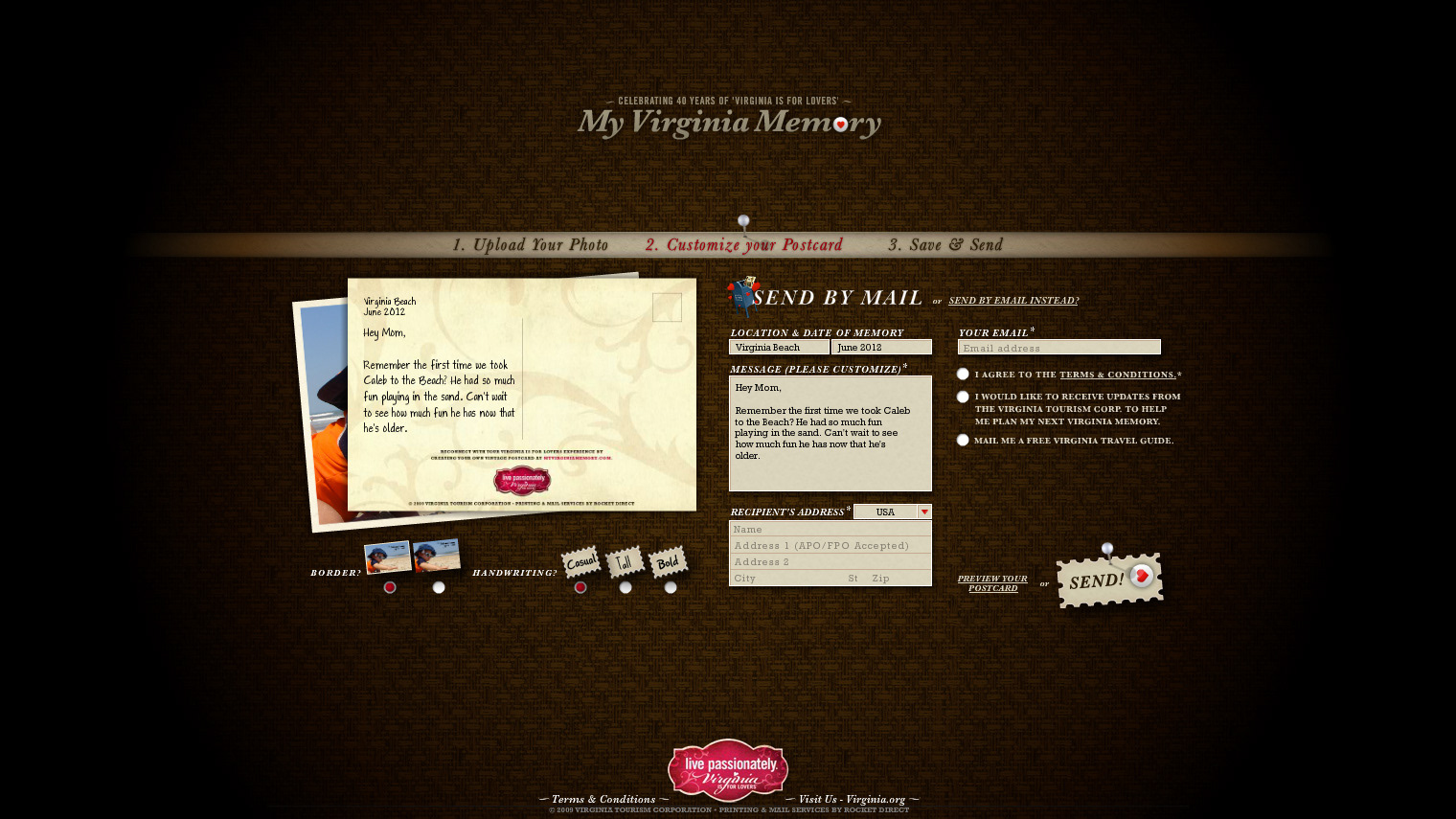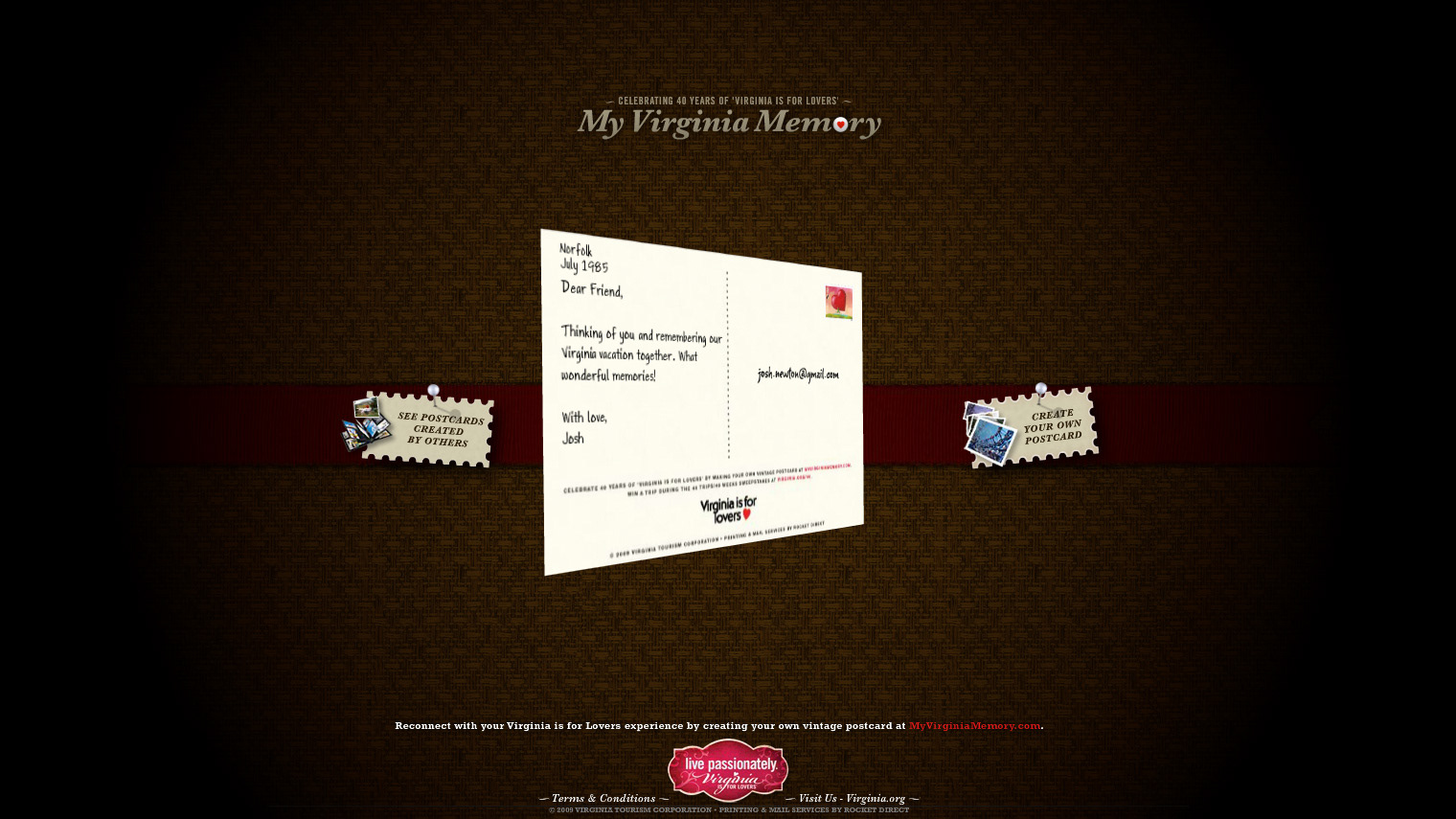 My Role:
Art Direction, Design, UI/UX