Football season is back and it's time to take your trash-talking to a whole new level—this time with some killer
Memes
from Madden 15.
EA Sports and Google partnered this NFL season to make meme-ing effortless with the
Madden 15 GIFERATOR
. The experience lets you deliver the smack down with animated GIFs that celebrate great plays or poke fun at your opponents. Each animation is lovingly created with the gorgeous Madden 15 football simulation engine.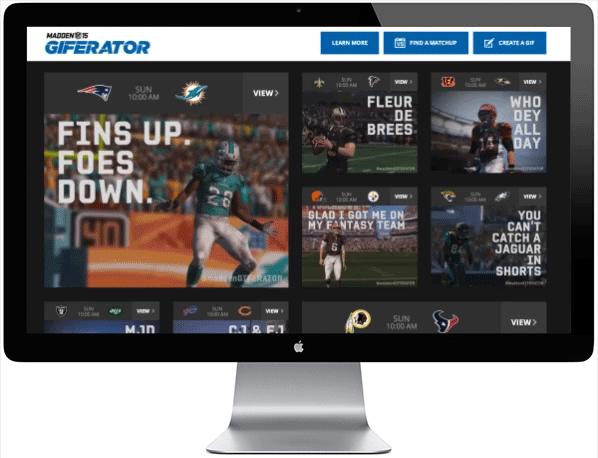 The trash talk gets even easier as you watch the game. The Madden GIFERATOR creates a live stream of memes using Madden NFL 15 video game footage (as GIFs) triggered by the action on the field.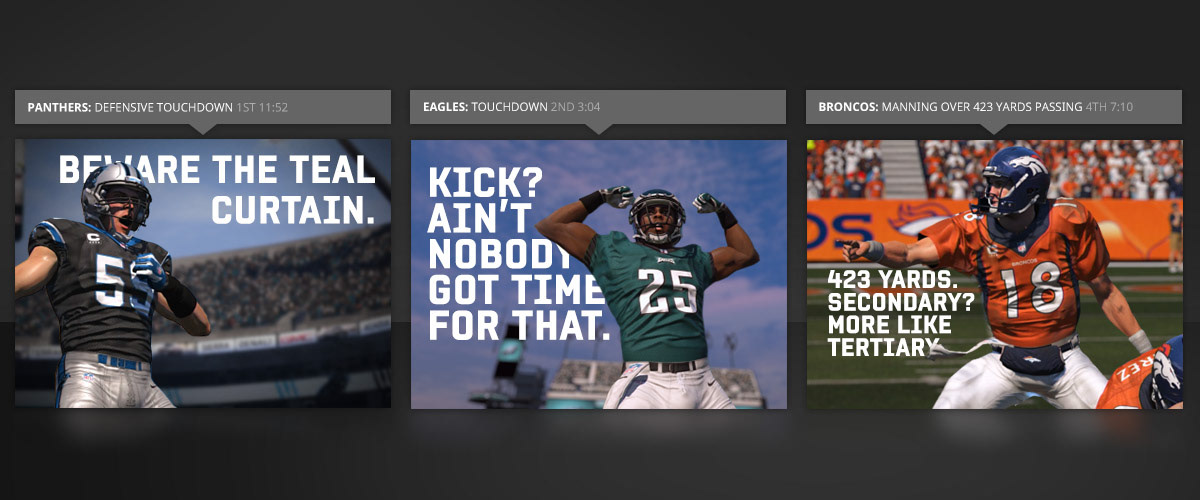 The GIFs appear in real time on MaddenGIFERATOR.com, on social media, as well as in ads on popular sports and gaming related apps and sites across the the Google Display Network. 
For example, if Seattle's Richard Sherman picks off Aaron Rodgers tonight, you might see a GIF of Sherman with the headline "U supposed to catch that? Aawwwwwkward" in the stream, alongside a real-time update on the score and game clock.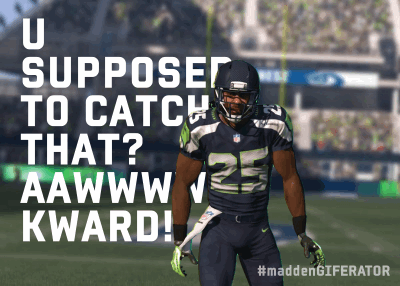 You can make your own GIF too and customization is dumb-easy. Choose an NFL team, then a specific play, then a background for your GIF, and finally a message. There are pre-written options, or your can write your own message.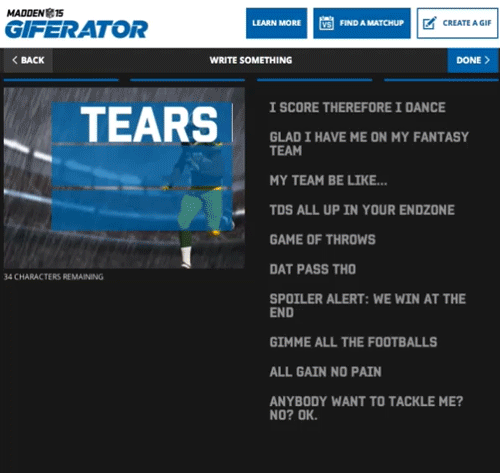 Anything goes, as long as it doesn't include profanity.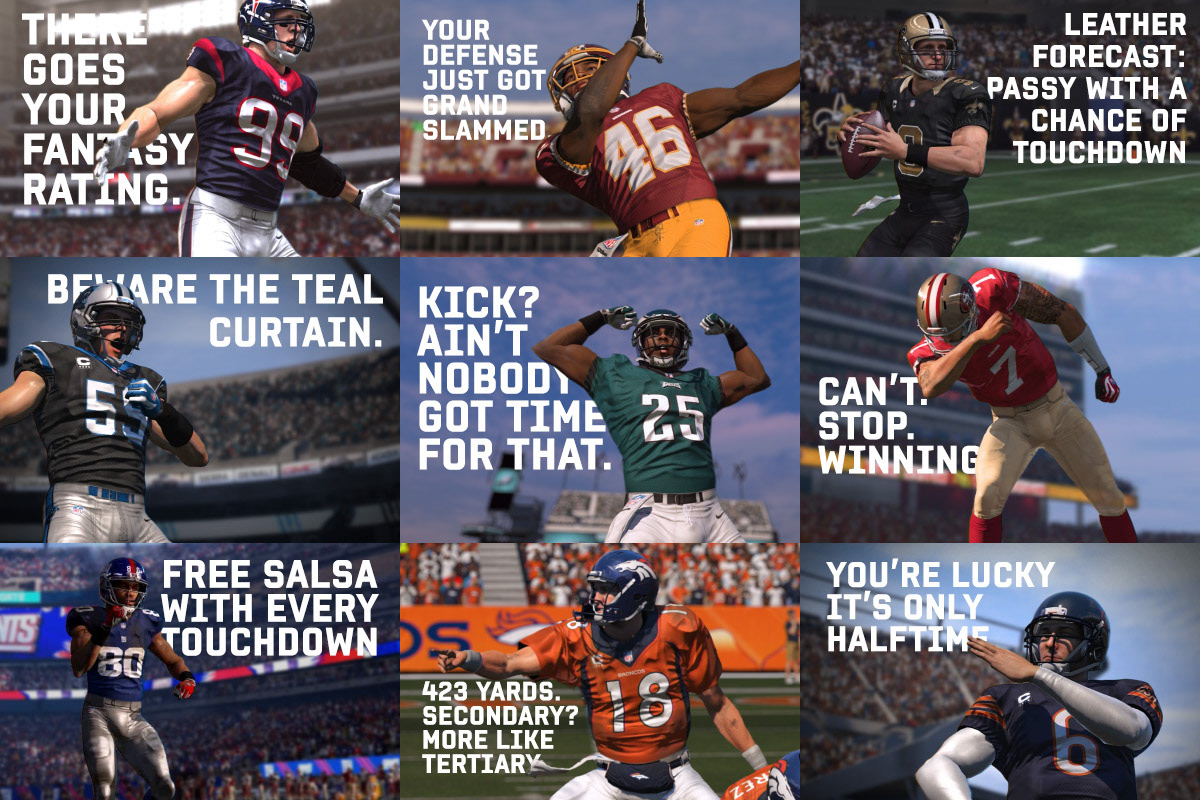 Amazing things happen when you let fans speak for you.