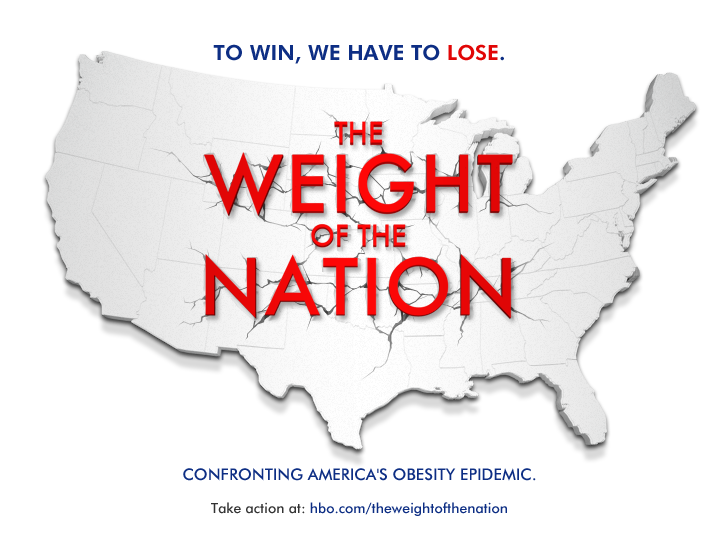 The digital campaign for
HBO's "The Weight of the Nation" Documentary Series
, created an opportunity to not only elevate a series of vitally relevant films, but to create a lasting resource to help Americans change their future and overcome an epidemic. Each piece of the campaign focused on connecting you to the problem and offering solutions on how to fix it. 
As the centerpiece of our social media media campaign,
"The Age of Obesity" Facebook application
shows viewers how the epidemic has dramatically escalated in their lifetime. Nostalgic and engaging infographics show the alarming trends among various topics in popular culture, each tied to the individual lifetime of the viewer.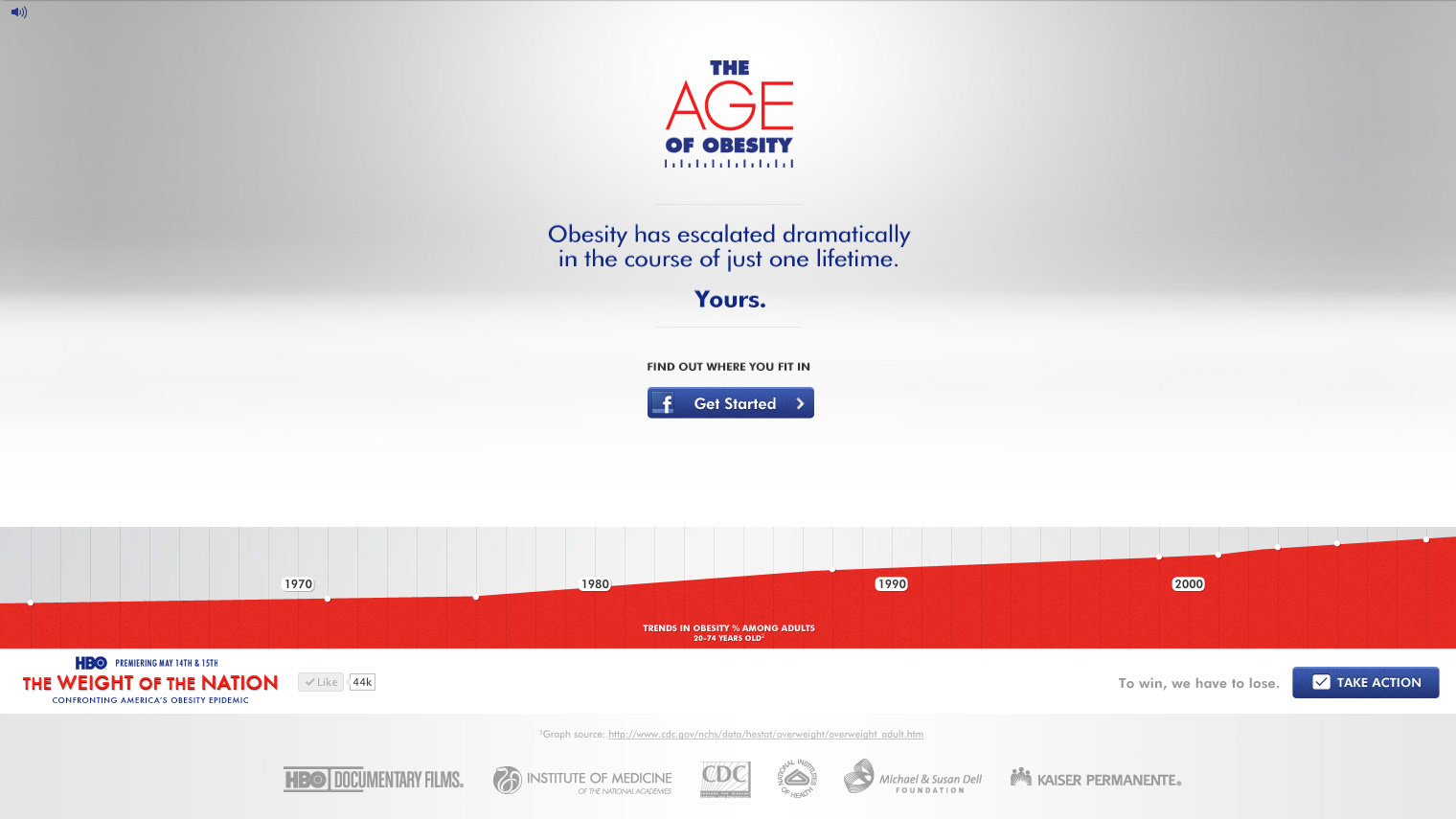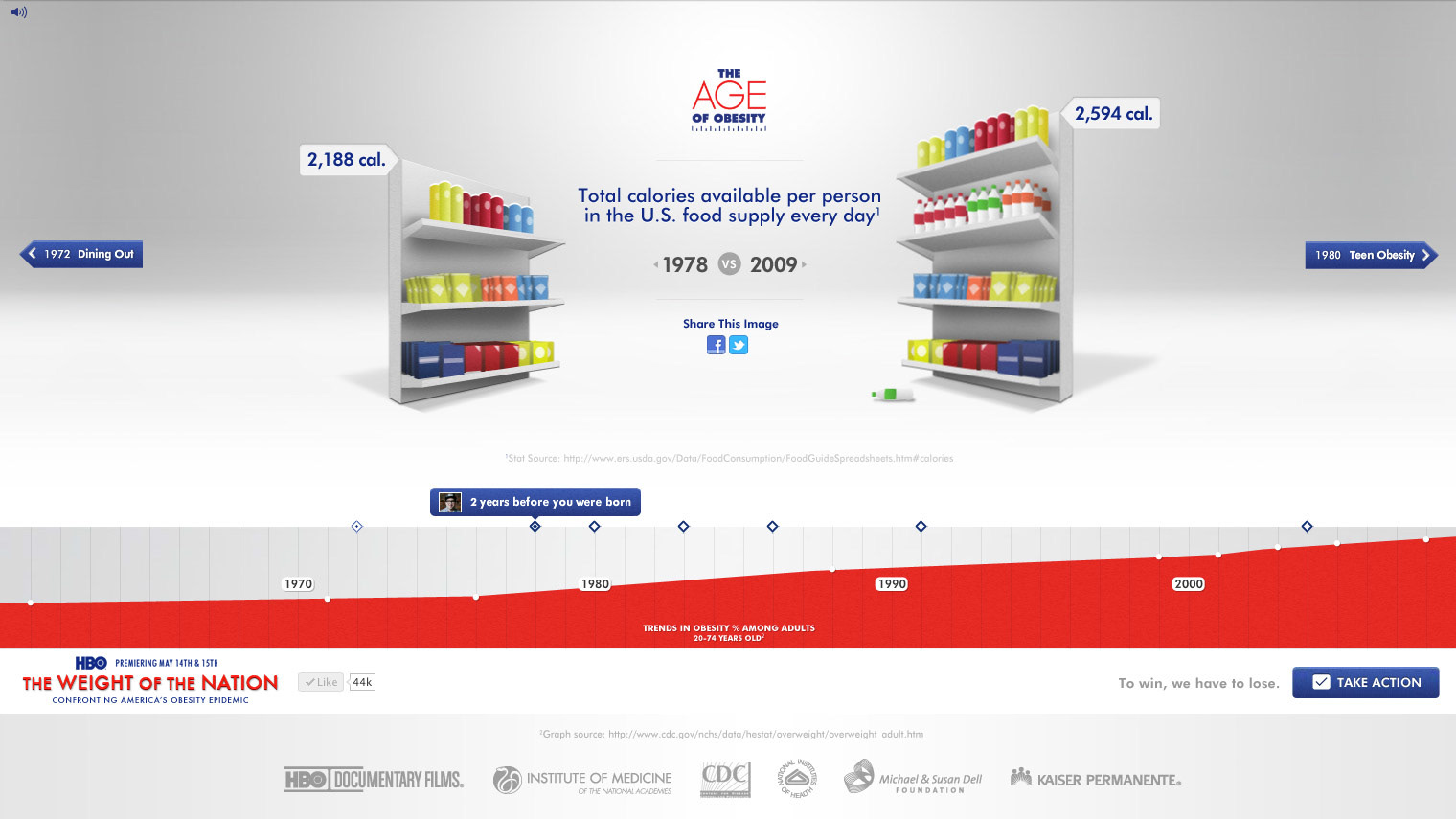 My Role:
 Creative Lead, Art Direction, Design, Copywriting