We partnered with Google Creative Lab to launch "Watch This Space", a campaign promoting the future of display advertising. We helped concept, design, and develop thirteen different display ads promoting advances in planning, buying, scale, targeting, performance measurement, and creative opportunity. The ads ran on major media and advertising outlets as well as throughout the Google Display Network.
In one concept, viewers were invited to literally watch the space, viewing a countdown to a live broadcast of Google's keynote address at MiXX. In addition to viewing the live stream within the ad, users could see campaign videos and send feedback through Twitter.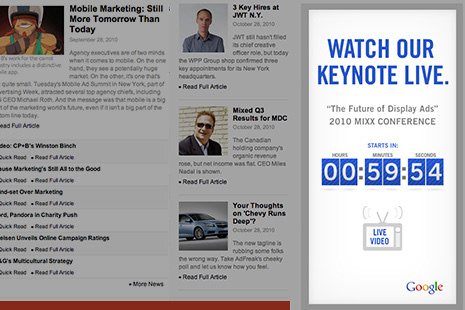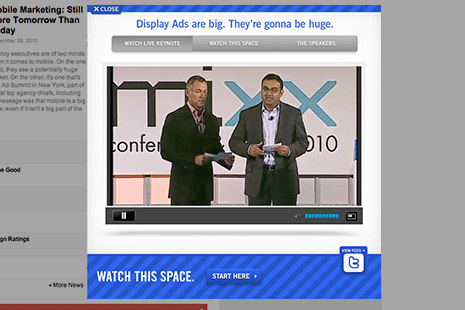 In another concept, viewers were shown the wide range of capabilities of rich media. All within a single ad, viewers were able to play a game, stream HD video, view and reply to Google Display tweets, see local forecasts and news, and browse the Google Books collection.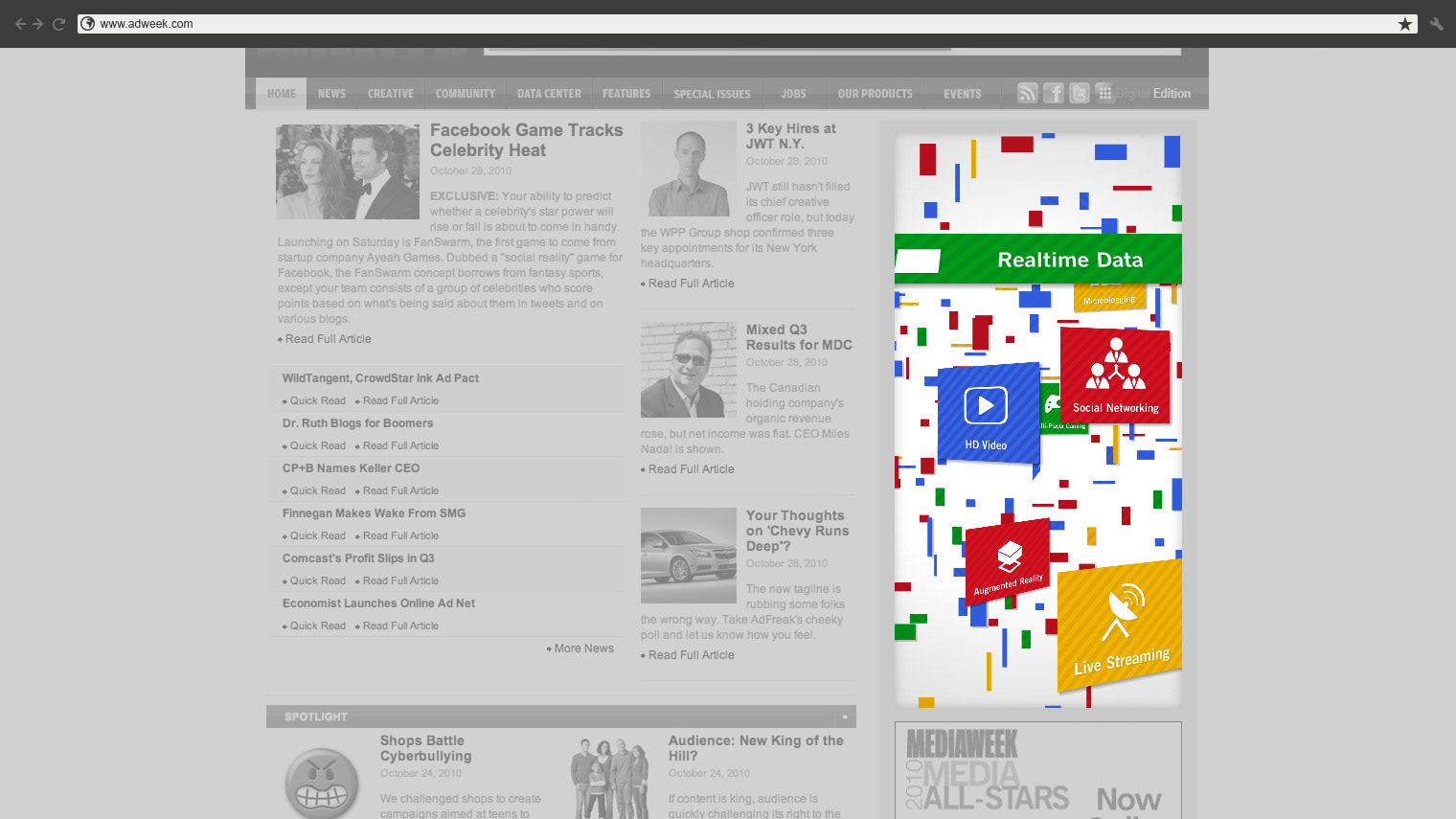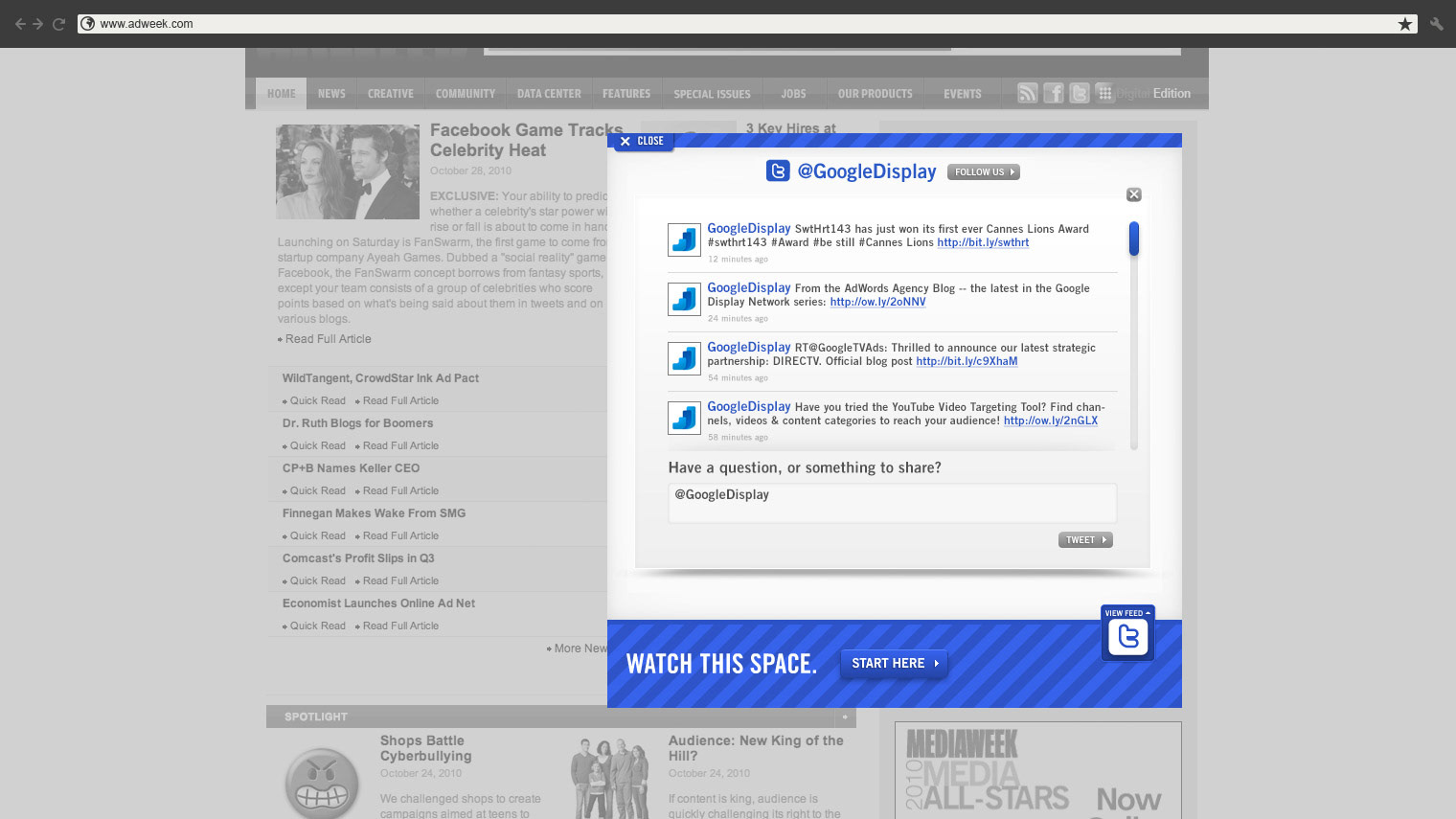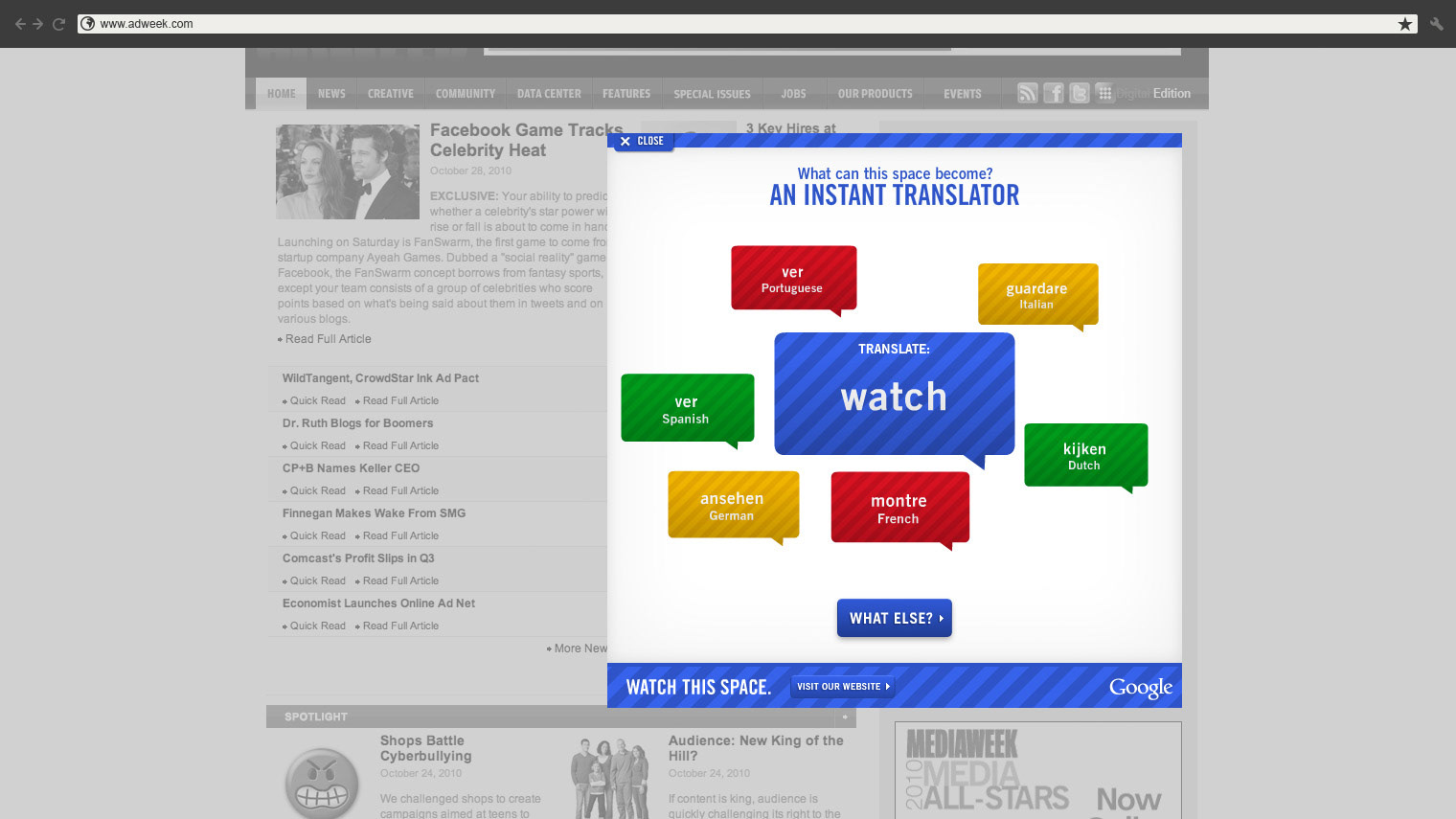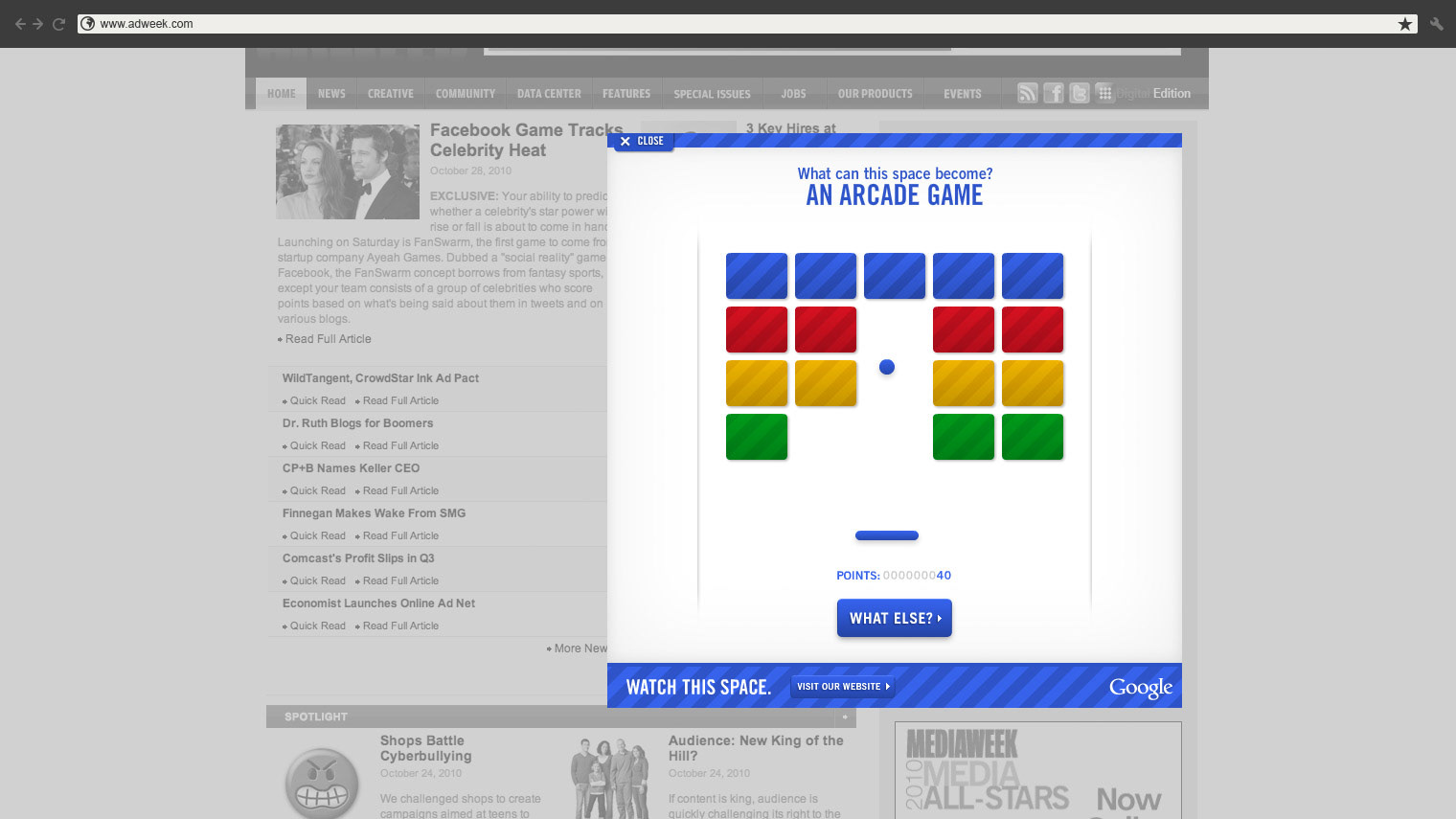 My Role: Creative Lead, Art Direction, Animation, Storyboarding, UX/UI